How to create:
The Party Look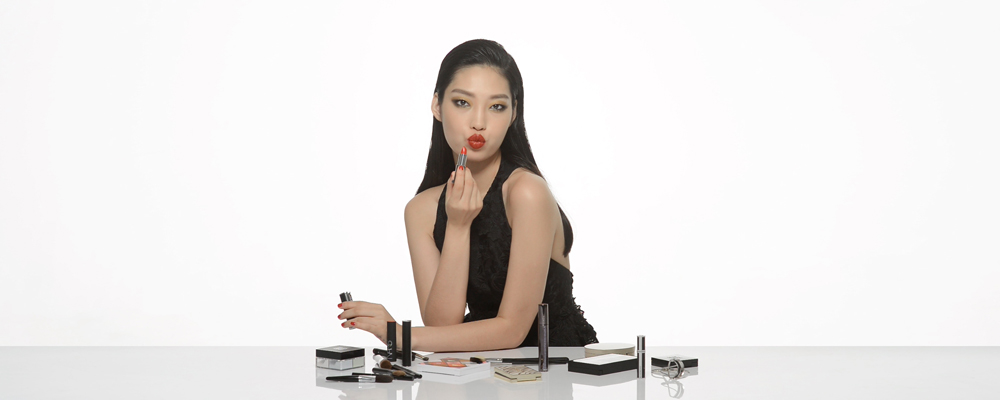 Photography

Ricky Lo
Model

Gao Jie at Synergy
Makeup

Candy Law
Hair Stylist

Tristan Waikong
With the festive season around the corner, we asked our beauty experts to create an effortless party look. A twinkling pop on the eyes, lips and hair will make a memorable statement wherever you go. For inspiration, follow these simple steps.
Step 1 / Eyeshadow & Eye liner
Golden Eyes
Use a gold cream eyeshadow as a stick metallic eyeliner. Line the upper and lower lash lines and blend to soften the edges.
Step 2 / Mascara
Eyes Wide Open
Apply one coat of mascara to the upper and lower lashes and add extra coats to the outer corner.
Step 3 / Lips
Mistletoe Red
When applying lipstick, start at the centre and move outwards. Blend the lipstick and blot the ops for a fuller, natural look.
Step 4 / Hair Elixir and Serum
Make It Glossy
Apply hair elixir and serums to the ends for texture and bounce. For the final touch, brush back with an oval dressing brush.