Destination Beauty
Indulge your wanderlust and travel the world in search of a bespoke beauty aesthetic that suits you. From sleek city looks on the streets of New York and a sun-infused, glowing beauty of the Caribbean, to the nature-drenched perfection of the countryside, we've been inspired by the beauty philosophies of global destinations: find one that fits you.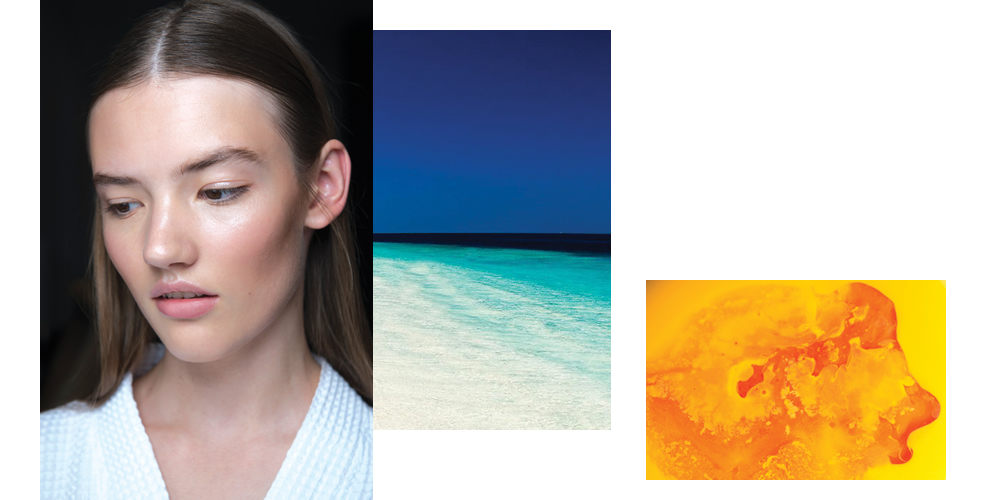 Tropical
Trip
Wake up to the sounds of waves crashing on the shore; take a plunge in a luxurious pool villa and spend the afternoon lazing in the balmy heat with the sea breeze on your skin. If this sounds like your idea of heaven, embody the warm glow of a dreamy summer getaway with soft dewy skin, sun-kissed cheeks and salty sea-swept hair.
Skin protection is fundamental under the sun, so incorporate an antioxidant treatment and sun care into your regime now. Mimic the glow of a subtle tan with a stroke of a coral blush, and light sweeps of warm biscuit eyeshadow shades across the lids. Recreate those languid soft beachy waves with the help of a curling iron, and remember to break up and shake out curls for a relaxed finish.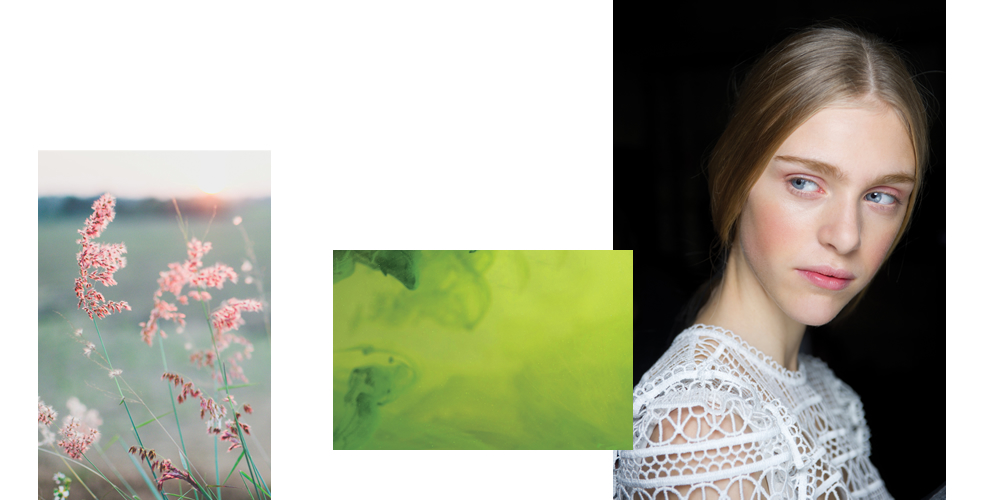 Field
of
Flowers
Take a digital detox and disconnect from technology with a revitalising journey through the scenic countryside. Slowing down the pace gives time to appreciate the simple things in life, and there' s nothing more perfect than a barely-there beauty look. Achieve an immaculate complexion by applying a cooling gel mask at night and give your skin some time off, keeping it bare in the daytime with just a sweep of rosy blush for a flush of natural colour. Breathe in the intoxicating scent of wild blooms with a floral scented oil or fragrance and you'll positively embody the beauty of nature.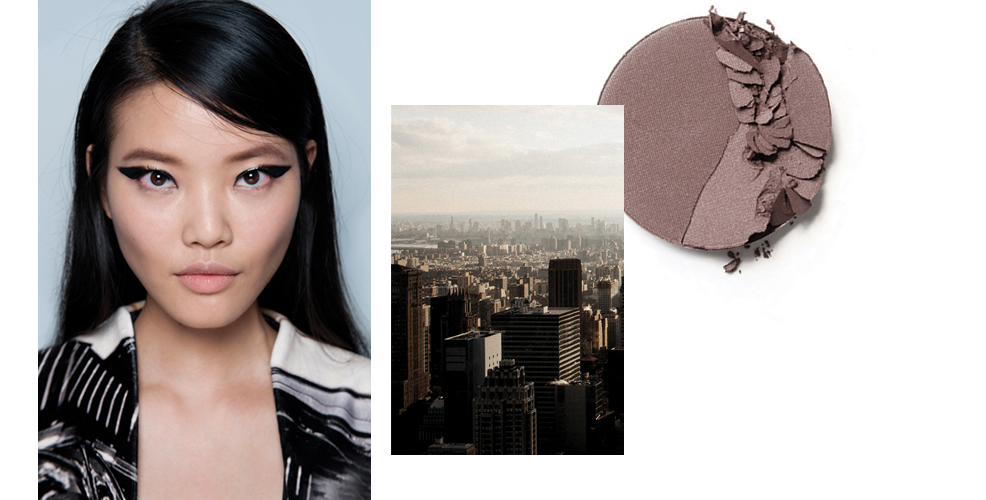 Urban
Oasis
Take on the energy of a bustling metropolis and march to your own beauty beat. The urban look is about standing out with clean graphic lines and strong modern colours. Use a jet-black liquid liner to create elongated, striking eyes and create contrast and balance with a perfect pout. Keep city skin damage in check by applying a nightly restorative serum to battle the effects of the environment. Don't let the towering skyscrapers fool you – sun protection is just as vital in the heart of the city as it is on holiday, so opt for a base with UV protection.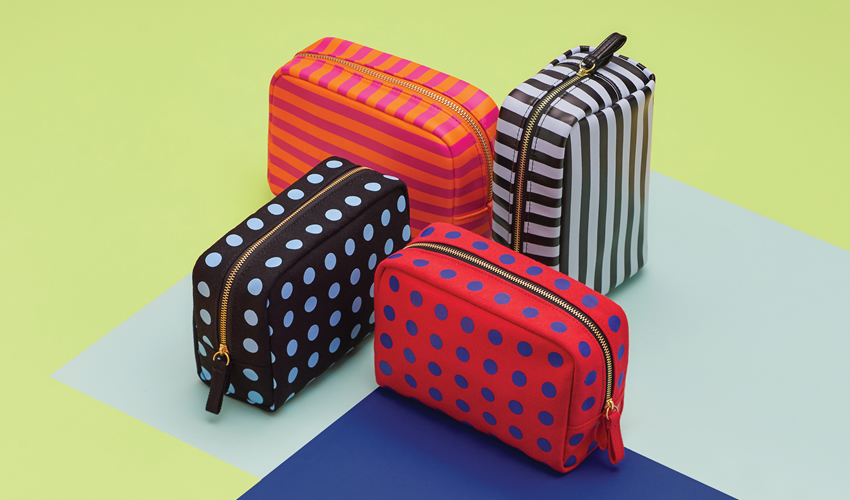 The Beauty Pouch
Embark on your journey of discovery with this exclusive beauty travel pouch, designed by Chictopia especially for Lane Crawford.
From April 27, 2015, simply spend HK$2,500 net on beauty products, in store or online, to receive this limited edition travel pouch. While stocks last.