Bag of the Moment: JW Anderson The cult-status bag has landed at

Lane Crawford
Styling by Declan Chan / Photography by Joyce Ng / Hair by Roxane Attard / Makeup by Ammy Mora / Model Kiriko Ueda / Words by Harriet Quick
In a hard-to-penetrate accessories market, JW Anderson's Pierce bag is an outlier maintaining cult cool status since its debut. The maverick designer took cues from military satchels and ladylike frame bags.
"For me, it's important that a bag evolves as it gets older. I wanted to create something classic with a cultural edge to it," says Anderson.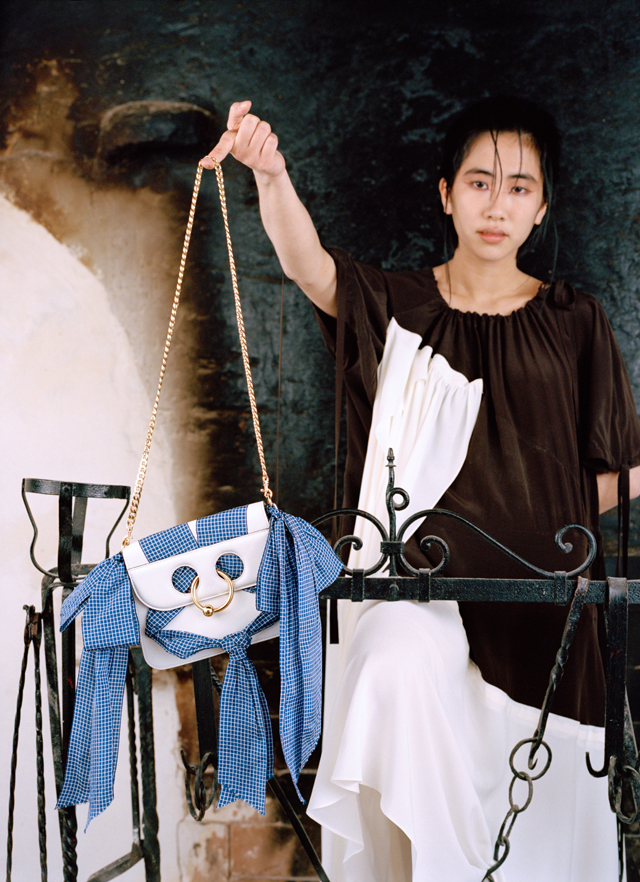 The novel bar bell closure, at a time when septum piercing is at an all-time high, the glossy leather and the elegant envelope style offer up a bundle of contradictions. For Spring, there a new series of styles joining the Pierce family. Consider a backpack style in soft sand hue (ideal if you ride a bike); styles threaded through with hand dyed woven ribbon that turn the bag into a dressed-up piece or classic styles recast in fire engine red and delicious latte.