Animal Magic The exclusive Asia preview of Jeff Koons' newest artworks at

Lane Crawford
Words by Harriet Quick
"I guess the people who are involved with my work feel physically and intellectually engaged," says Jeff Koons, one of the world's most acclaimed modern sculptors. His balloon animals that date from the mid-Nineties to the mid-Naughts are some of the most spectacular and lovable art works. The luscious gleaming metallic colours, taut surfaces and voluptuous forms induce an instant state of awe.
Koons has collaborated with Bernardaud, the renowned French porcelain maker, on a series of limited edition miniature balloon sculptures: Balloon Monkey (Blue), Swan (Yellow) and Rabbit (Red) which are exact replicas of his originals that measured around two metres high and one of which came to sell at auction for US$58.4 million at auction in 2013.
As highly prized collectables, each miniature artwork comes in an edition of 999 and Lane Crawford is one of exclusive worldwide stockists carrying three of each design. For art lovers and pop culture enthusiasts alike, these pieces embody all the qualities of Koon's work and are true icons of our time.
Each perfect piece is rendered with scrupulous attention to detail that thrills with its 'just about to pop' form. Koons worked on the originals with a professional balloon twister and highly complex CT-scanning to eradicate any irregularities before rendering the seamless sculptures in shining stainless steel.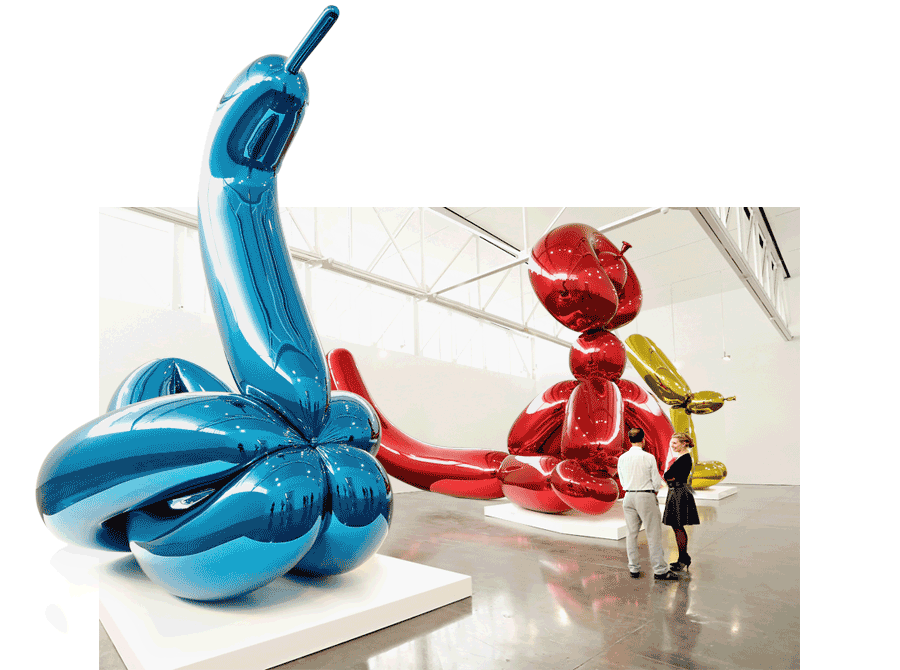 Made in collaboration with one of the finest makers in porcelain, Bernardaud has a long celebrated history of working with artists. The company's first edition was a dinnerware service with industrial designer Raymond Loewy in 1967 and has since worked with distinguished creatives that span genres such as writer and installation artist Sophie Calle, painter and filmmaker Julian Schnabel, and screenwriter and director David Lynch.
We all need mascots in our lives and Koon's animals promise to do a sterling job, putting a smile on one's face on a daily basis.
For the month of June, discover the Asia exclusive preview of the sought after collection in all Lane Crawford stores across Hong Kong.